About Us
Women with a lived experience of cancer are uniquely placed to help other women with a cancer diagnosis to live well. Our service is based on this simple but powerful idea.
Women in Victoria who have experienced breast or a gynaecological cancer are welcome to access our services free of charge.

Counterpart is a service of Women's Health Victoria.
Our Story
Following years of campaigning by women with breast cancer, a pilot project was funded by the Victorian Government in 2003 to create a breast cancer information and drop-in centre. Women's Health Victoria, in partnership with consumer advocates and other women's health services, was successful in securing the tender and BreaCan was born.
Since then, BreaCan has grown into a holistic, woman-centred service that has a reputation for providing high quality and tailored peer support, evidence-based information and a range of programs, connecting women with breast or a gynaecological cancer to the support they need, when they need it.  We recognise that each woman's experiences of cancer are different, but we also know that women with cancer have many similar experiences, unique to their gender and the role of women in our society. We are a service that prides itself on listening to the voices of women living with cancer and developing responsive and relevant programs to meet their needs.
Our Peer Support Volunteers have been at the core of our service since the very beginning, helping to build a high quality, professional service trusted by women with cancer and health professionals. In 2007 we extended our service to women with a gynaecological cancer. We also offer community based exercise programs, support for women with advanced cancer and provide peer support to women in hospital settings. Throughout our service we strive to be inclusive and to support women no matter who they are, where they live, or what cultural background they come from.
The name BreaCan has served us well, however it is time for us to find a new name and identity that is more inclusive of all women that we support, not just those living with breast cancer. We are also using this opportunity to celebrate the essence of our service – the special connection between the women who use our service and our Peer Support Volunteers. In this spirit, we are excited to launch our new brand Counterpart – women supporting women with cancer. Counterpart, which can mean peer, reflects the trust, warmth, care and positive energy created when women connect and support each other.
Our Service Principles
Acknowledge difference – We recognise that every person's experience of breast or a gynaecological cancer is different and must be seen in the broader context of their lives.
No advice – We share experiences and give support, we do not give medical, legal or financial advice or counselling.
Welcoming environment – We provide a welcoming, accessible and safe environment.
Encourage participation – We actively encourage people to participate in the development and operation of the service.
Empower people – We are committed to enhancing people's skills and capacity to make their own informed choices.
Respect privacy – We respect the privacy of people using our service.
Non-judgemental – We provide information and support in a non-judgemental way.
High standards – We maintain high standards in all aspects of the service and regularly evaluate the service's relevance to consumers, its sustainability, and effectiveness.
Our Supporters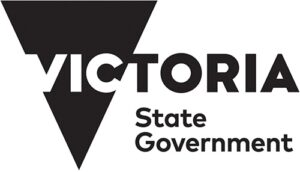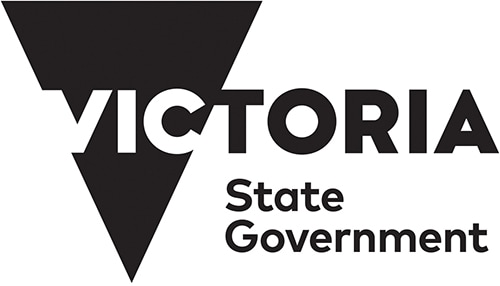 Counterpart acknowledges the support of the Victorian Government.
We are also grateful for the support of the following organisations: