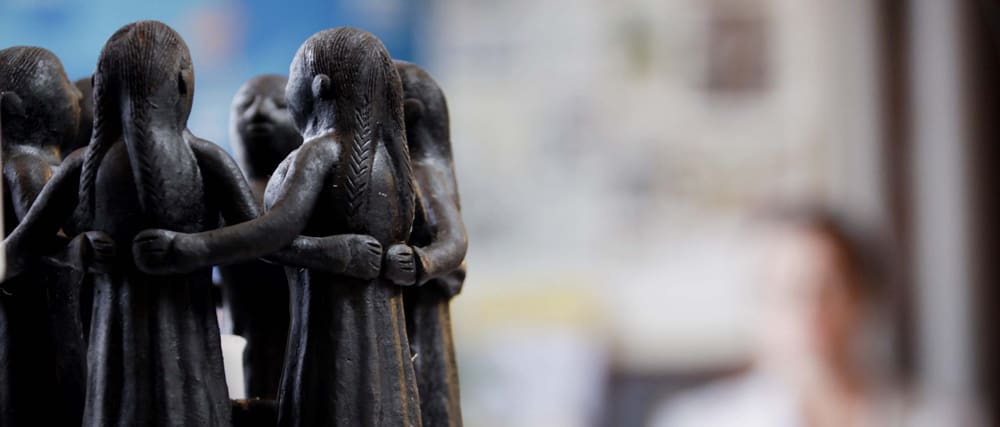 Making Connections
When you or someone you love is living with advanced cancer
Counterpart's Making Connections program for women with advanced* breast cancer or gynaecological cancer is unique. We inform and support women, their families and friends who are faced with specific challenges.
We offer people living with advanced cancer:
An understanding, informed and quality service that recognises the challenges and isolation that may affect you as a result of this diagnosis.
An opportunity to keep up to date with events and resources related to living with advanced cancer through our Making Connections mailing list. The current Making Connections program can be found here, or you can join the mailing list here.
A program of information sessions and events specific to your needs. Sessions for February to April 2018 are: Trials and treatment for metastatic breast cancer on 15 March and Finding some inner calm with yoga on 18 April. You can view all upcoming events at Counterpart on the info sessions section of the website.
Connection to our Peer Support Volunteers, some of whom live with advanced cancer. All of our volunteers are familiar with issues and concerns that may affect women living with advanced disease and are happy to talk with you, in person or on the phone, at the Resource Centre. Call us during Resource Centre hours (Mon, Wed, Thur 10am-2pm) on 1300 781 500 or call via Skype. If you don't have a Skype account you can find out more at their website
Regular 'coffee & cupcakes' morning teas. These informal gatherings give you the opportunity to meet other women who are living with advanced disease, to discuss common issues and concerns and share strategies, or simply to enjoy a social gathering.
Our library has a range of resources for women with advanced cancer. If you are unable to come into the city, you can request titles by phone or email and they can be sent out to you by post.
You can also listen to previous information sessions via podcast recordings available in our library catalogue or join in a session being broadcast as a webinar.
Past sessions for women with advanced cancer are available to watch on our past webinars page.
We have a dedicated staff member who understands the challenges faced by women living with advanced disease.  You can contact her directly by telephone: 9921 0837 or by email: wendy.pullan@counterpart.org.au
*Advanced cancers are also known as secondary, metastatic or progressive cancer. All these names describe cancer that has moved beyond early stages and spread to another part of the body.